Activating your eyeson Account
Creating your own account
After purchasing an eyeson license, you will receive a link from FastSpring that looks like this: https://accounts.eyeson.team/licenses/new?token=<key>It#
Once you click on this link you will be redirected to our login page. Here you can either login if you have already created a free trial account OR you can sign up so that you can activate your new license code.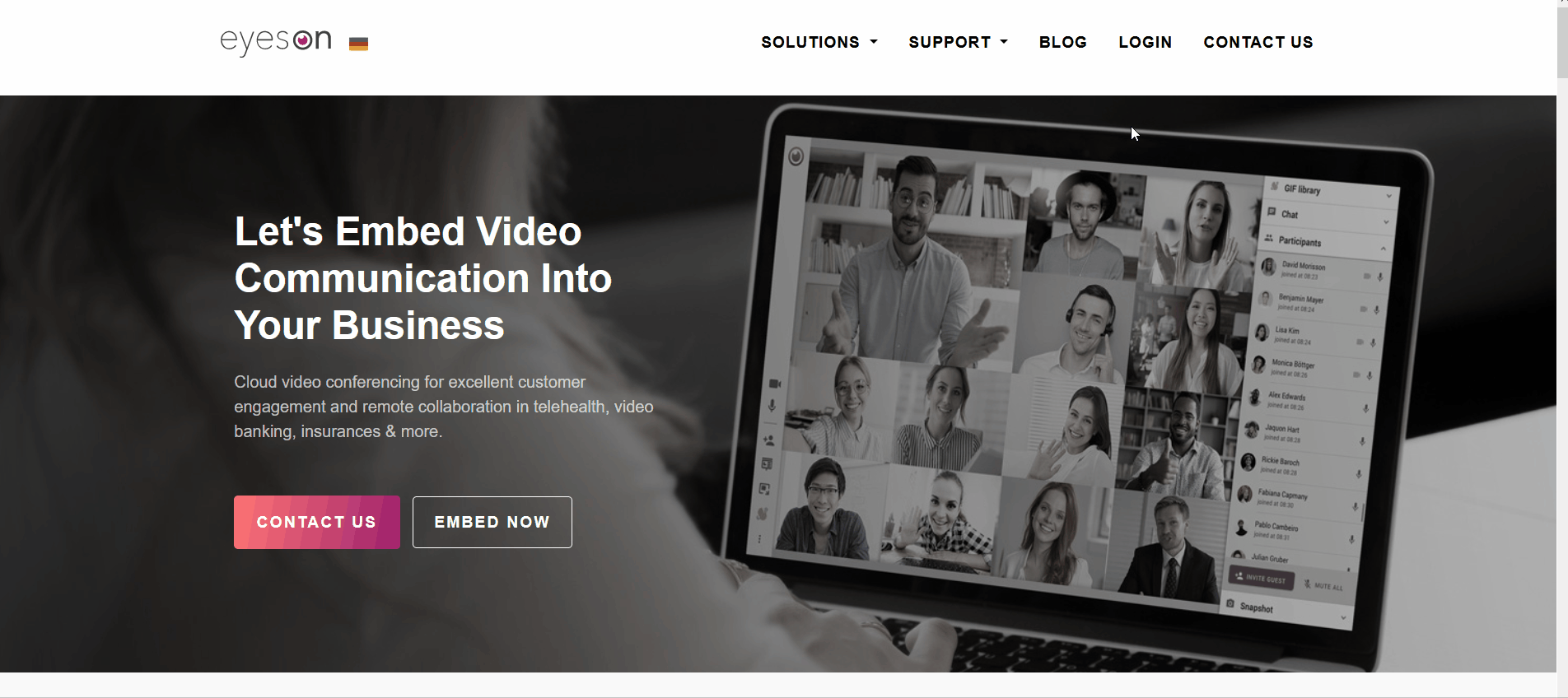 Go ahead and sign up - here you have two options, google sign-up or creating your own account.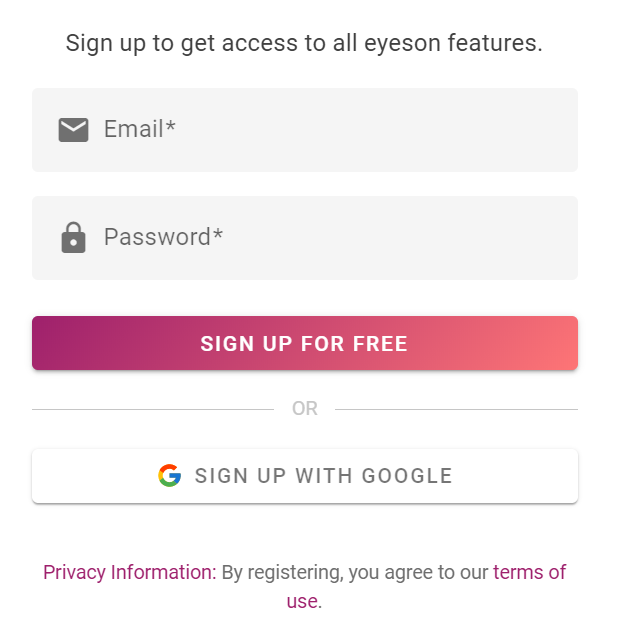 Once you're done signing up, you will be redirected to a page where you can activate your license code. To make things easier for you, the license code form is pre-filled! After activation, use the panel on the left side of your account to manage/ view your license!
For the first 14 days, some users might see a view that they are in a free trial, but this does not affect your premium status. After the 14 days, this view will go away.
Be aware, it is also important that you NEVER DELETE YOUR OWN ACCOUNT EMAIL from the host list. If you accidentally deleted it, you won't be able to access the system anymore.
Signing into your eyeson account
You can login to your eyeson account on the web at any time, at https://accounts.eyeson.team/accounts/sign_in. Once you're logged in, use the panel on the left side to navigate the eyeson portal. You can manage/ view your license, access your meeting history, navigate your rooms, and more.
Updating your profile
You can update your profile by adding a profile picture, set your time zone, update your password and more. To access your eyeson profile, sign in to the account portal and on the upper right side click Settings.
Starting a test meeting
You can create your first meeting room to familiarize yourself with the platform and test your microphone/speakers.
Inviting others to join your meeting
Inviting others to join your meeting is as simple as sharing the invitation or join link. If you want to schedule your meeting in advance, please follow the instructions below.
Choose the room you want to meet in > Invite People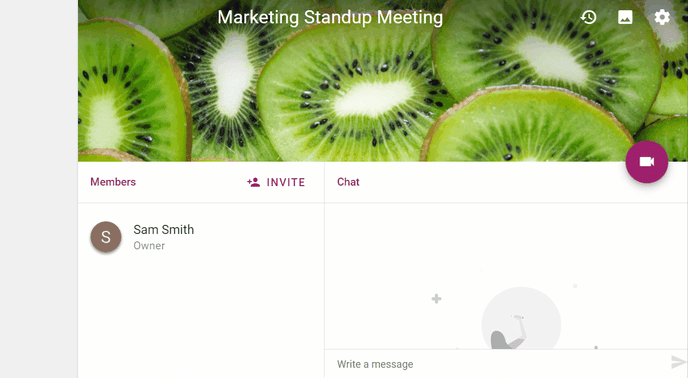 Click the invite button - the following window appears: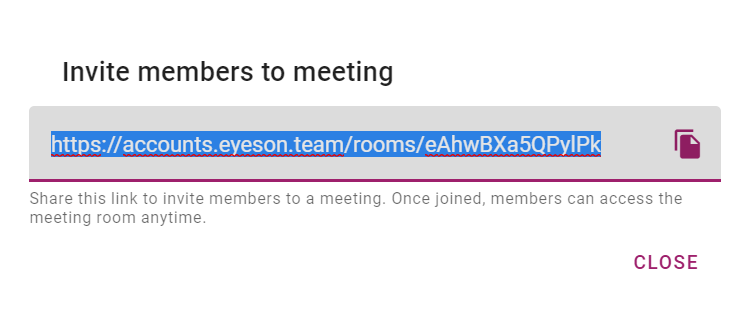 Click on the Copy icon to simply distribute the room invitation link. Now, you can send this link in advance to your team members or clients via your preferred communication tool.
Joining another user's meeting
There are many ways to join a meeting, but the easiest way is to click the join link that the meeting host provided.
Joining an existing account
Please note, if you are being invited to an existing account, you will not receive an email from eyeson!
So what should invited people do?
Sign up with the email which the license holder assigned under the host list
Enjoy eyeson! For the first 14 days some users might be in a free trial. After 14 days they are automatically premium license holders.


For a more visual overview of the system and its main features, you can check out the following video tutorial, to learn how to get started with eyeson, and help you with the first steps.
Need Support?
Should you have any comments, suggestions or questions, please do not hesitate to contact support@eyeson.com!