What can be done to personalize your meeting rooms?
The more you use eyeson, the more rooms you will create and share. Therefore, eyeson provides you with a user-friendly home area for personalizing your video meeting rooms.
Please note: To personalize / adjust settings or delete a room, you need to be the owner.
Log into your eyeson account and select the video call room you want to personalize or edit.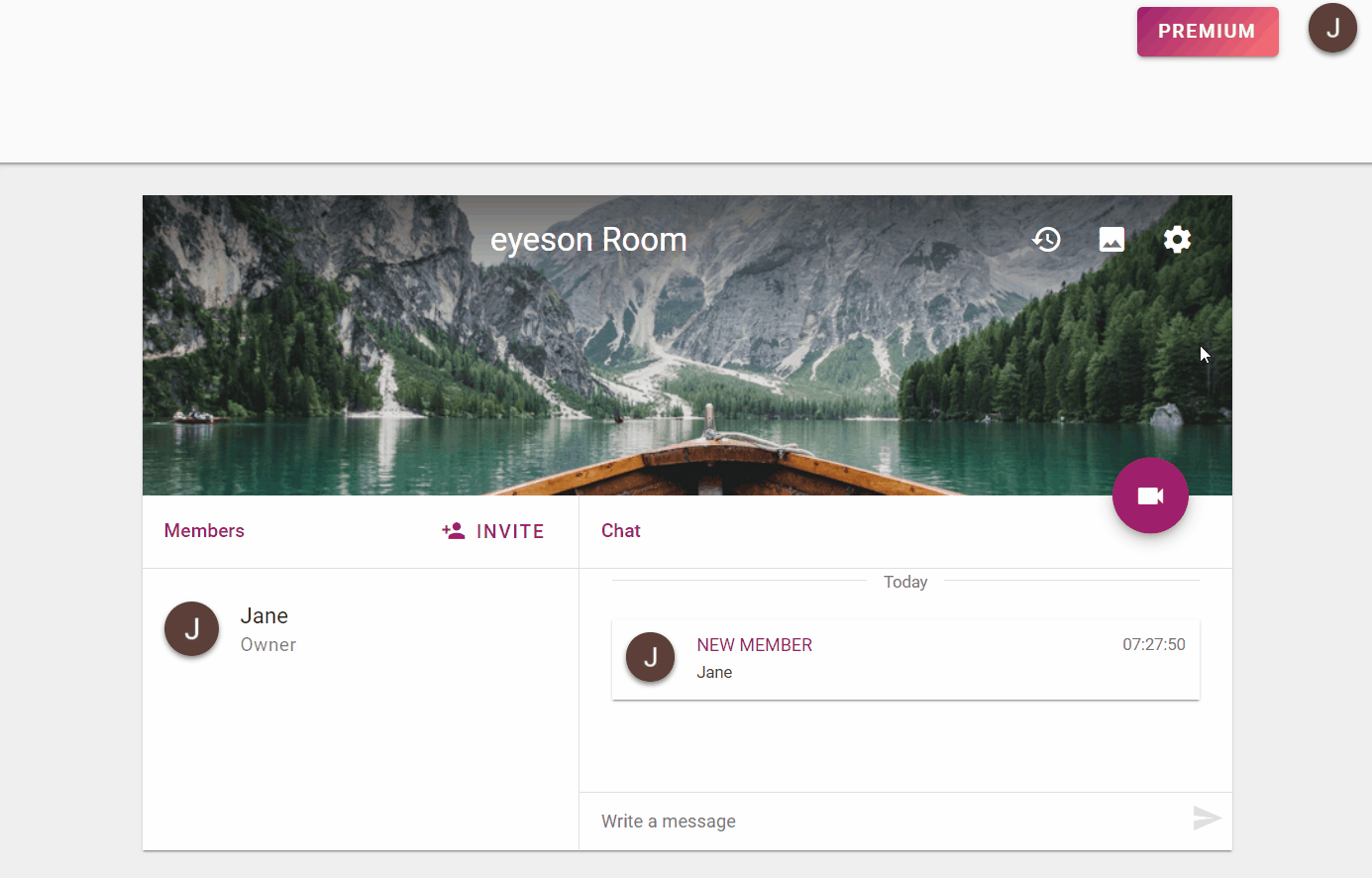 If you want to change the room's image, name or adjust the settings click on the following icons:
Room Name, Adjust Settings & Delete Room

Room Name: Change the name of your meeting room.
Lock Room: If you activate this field, room members can no longer add new members to your room, and the room link will be disabled for further sharing.
Quick Join available: Quick Join allows participants to join a meeting via the room link without a login. This allows you to invite guests to a meeting in advance. If you disable this feature, only eyeson users with a login will be able to join via the room link. Inviting guests spontaneously during the meeting is still possible.
Live streaming available: You can stream your video meeting to YouTube/Facebook or other stream providers, and invite an unlimited number of people. If you deselect this field, the Streaming feature will no longer be available for the meetings in this room.
Recording available: Record your meetings to review, download or share them with the participants at a later time. Your recordings are saved in the room history from where the room owner and members can download them at any time after the meeting. If you deselect this feature, recording meetings in this room will no longer be possible.
Layout settings available: You can select from Auto mode, 1, 2 or 4 video meeting participants to be visible on the screen. Changing layouts will affect every participant's view and not just your own. If you would like to prevent participants from changing the layout, deselect this field.
Video reactions available: With our GIF Feature, you can select an animated GIF to show a quick emotional reaction. If you deselect this field, the GIF feature will no longer be available in your meetings in this room.
Suggest guest names: Guests can join your video meetings using any name, including the suggested animal names. If you prefer that participants join with their actual name, please deselect this field. Then, guests are no longer suggested funny names and have to enter a name by themselves before they can join the meeting.
Delete Room: If you choose to delete the room, it will be deleted from your eyeson account, and it is also deleted for all your room members.
Note: It is always possible to reverse changes, simply by activating/deactivating the specific field again. Only the action of deleting your room is NOT reversible.
Need Support?
Should you have any comments, suggestions or questions, please do not hesitate to contact support@eyeson.com!