You have tested eyeson with a free account and would like to buy a license now? Here is how it works!
You can buy an eyeson license for a premium account online whenever you wish to. It's an easy and quick process, and you can manage your license as you wish.
For more information on our payment options, click here.
Good to know: With our annual licenses you save 15% compared to our monthly licenses.
Buy a license on our Checkout page
Yearly licenses can be bought online at any time on our Checkout page. These licenses will not be renewed automatically and only last as long as you chose to pay for. If you need a customized offer, please contact us via our website or using this contact form.
Buy a subscription in your eyeson account
You can also buy licenses directly in your eyeson account. After you created a free account and signed in, click on Upgrade now to choose and buy your first license, or go to License in the left drop-out menu. Here you can buy monthly or yearly license that will be renewed automatically for you. So you don't have to do anything yourself!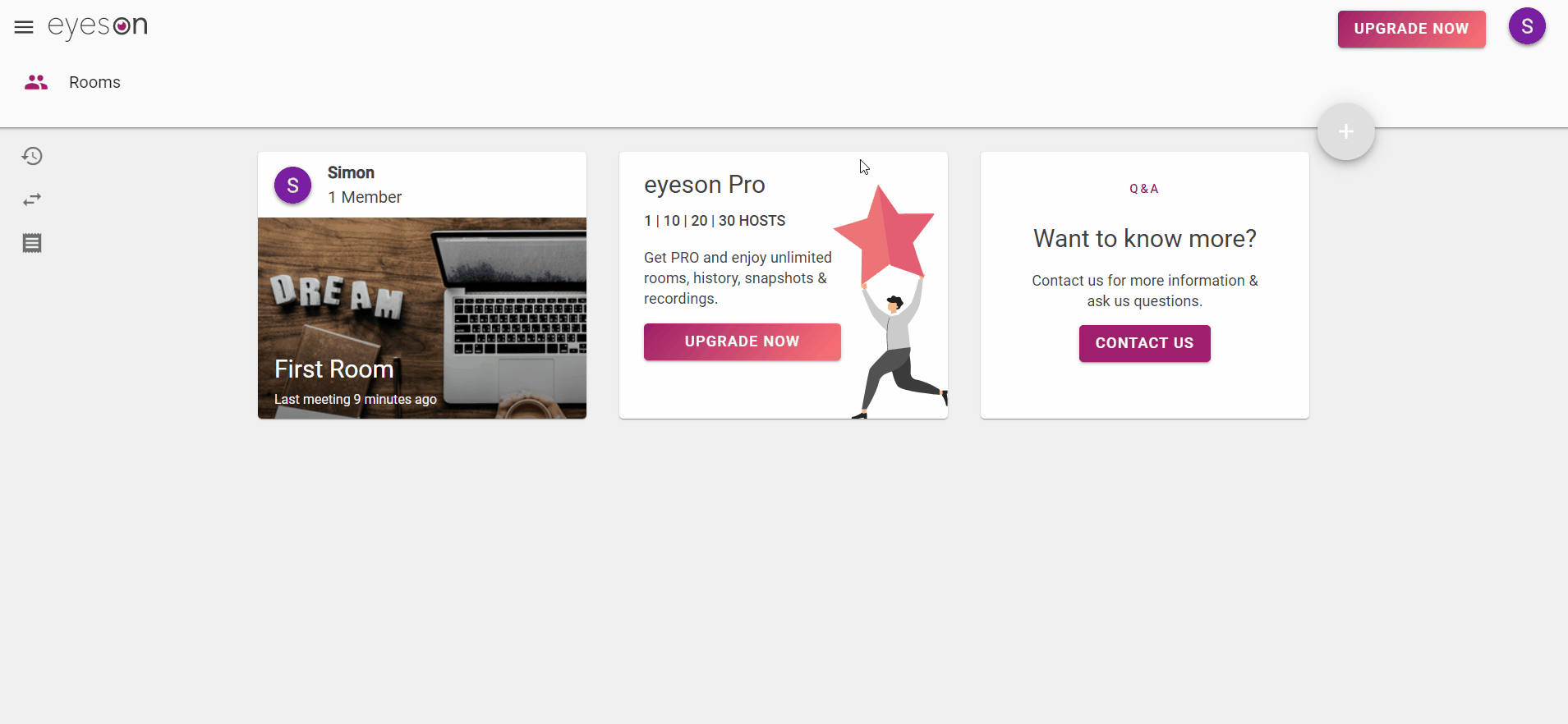 Monthly subscriptions are renewed and billed monthly. Yearly subscriptions are renewed and billed yearly.
Good to know: You can change, pause, or cancel your subscription in your account at any time. Please keep in mind, the yearly and monthly eyeson subscriptions are automatically renewed unless you cancel them. Should you cancel the renewal of your license early, you can of course continue to use your eyeson account until the next due payment date.
How to activate your license
You will receive an e-mail from our external payment provider FastSpring including your license key and a link that looks like this: https://accounts.eyeson.team/licenses/new?token=<key>
Click on the link in your e-mail.
Sign in to your eyeson account (or if you bought a license via our website, sign up first).
You will be redirected to a page where you can activate your license key. If you just bought your first license, the fields are already pre-filled for you. If not, please enter the new license key.
Click on Activate to activate your license.
Read more on how to activate your license and manage your team license here.
Need Support?
Should you have any questions, please do not hesitate to contact support@eyeson.com!