Have Fun with eyeson's Animated GIF Injections
Looking to show a quick emotional reaction in a discussion? Then our video reaction feature is a fun way to do so.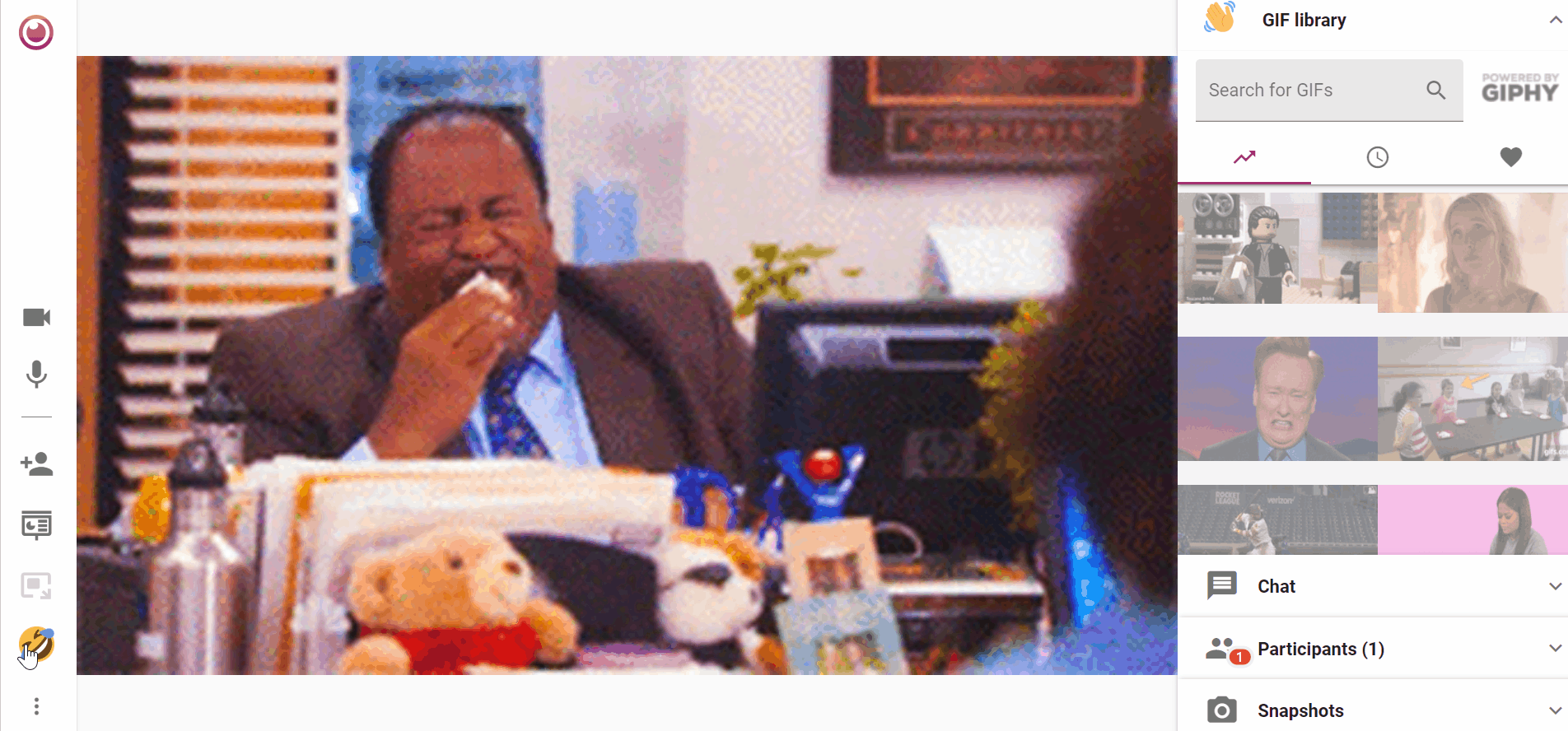 When you use this feature an animated GIF will be shown for a couple of seconds instead of your own video.
Just click the emoji icon on the right menu bar. It opens a reaction picker for different types of reactions and allows you to browse through GIPHY's database for additional animated GIF's. Cool, right!?
GIF injections are enabled by default. You can disable them in your room settings.
Click on the settings button in the upper right corner of the window. The following window appears: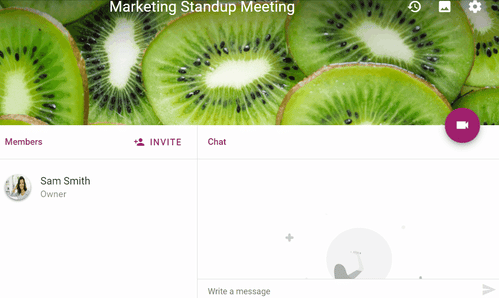 Once you change the toggle for Video Reactions, simply hit Apply.
Watch this short video to see the feature in action.

Need Support?
Should you have any comments, suggestions or questions, please do not hesitate to contact support@eyeson.com!