How to Record and Download Your Group Video Calls
You can easily record your group video calls by clicking on the icon, which is located on the bottom left-hand corner. Select Recording, and hit start. All participants will be notified, so everyone agrees to participate in the recorded video.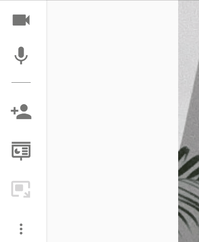 If you have recorded your video conversation, you can view and download it in the meeting history as a premium user. Note: only hosts can download it, guests do not have access to it.
Following, a colored REC icon will be positioned on the left-hand side. This means, that the recording is running.

However, if you want to stop your recording session, click on the said button and another button which says STOP will appear.

So Who Has Access to These Recordings?
After you have exited the video conference navigate to history for viewing all your recorded video conversations. Your recorded group video call or webinar is immediately available after you have finished. Click on History.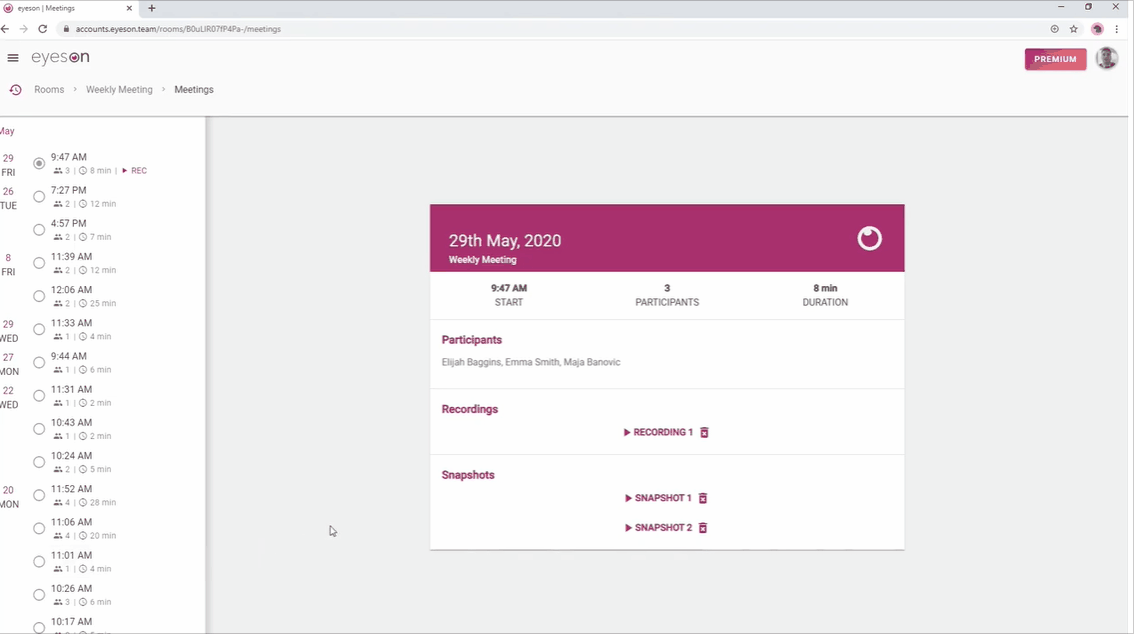 If you want to download the recording, click on Recording 1. The recorded video appears. Then click on the download button which is located on the bottom right-hand corner of your video window OR just click the right button of your mouse on the recording and choose "save". Task completed!
All recordings are stored in eyeson cloud storage. Customers can upload recordings to Dropbox or a preferred file hosting service within 20 days, afterwards, eyeson is eligible to delete the recordings.
What is the format of the saved videos?
All our recordings are automatically saved in .webm format. You can always play this file in your browser.
The WebM Video file format also is supported by Windows Media Player (so long as DirectShow Filters are installed, too), MPlayer, KMPlayer, VLC Media Player, and Miro. If you're on a Mac, you can use most of the same programs supported by Windows to play the WEBM file, as well as the free Elmedia Player.
Need Support?
Should you have any comments, suggestions or questions, please do not hesitate to contact support@eyeson.com!