How to Start a Video Call and Adjust Camera, Microphone and Speaker
You can start as many video calls as you want with eyeson! First, all you need to do is log in. If you do not have an account, sign up for our 14-day free trial today via Google or an ordinary email address.
Once logged in, you can select an already existing room to start or join a meeting, or you can create a new room with the plus icon.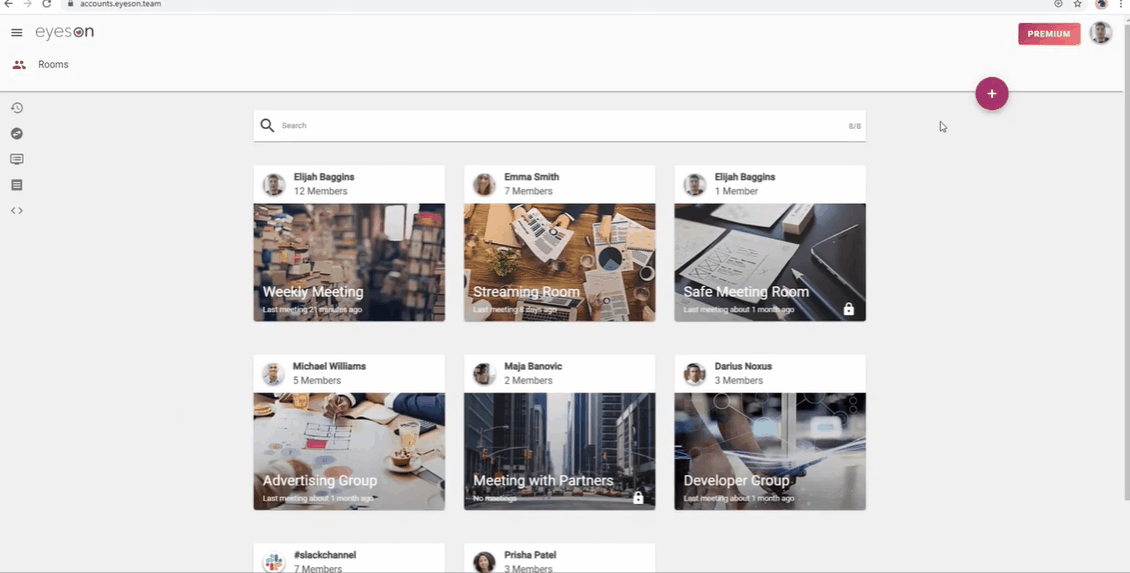 If you are the owner of a room, you can always personalize it. This means that you can change the room title as well as the image.
When you start or join a meeting, first you will see a preview page where you can manage your camera and microphone. You can also adjust your device settings while in the meeting.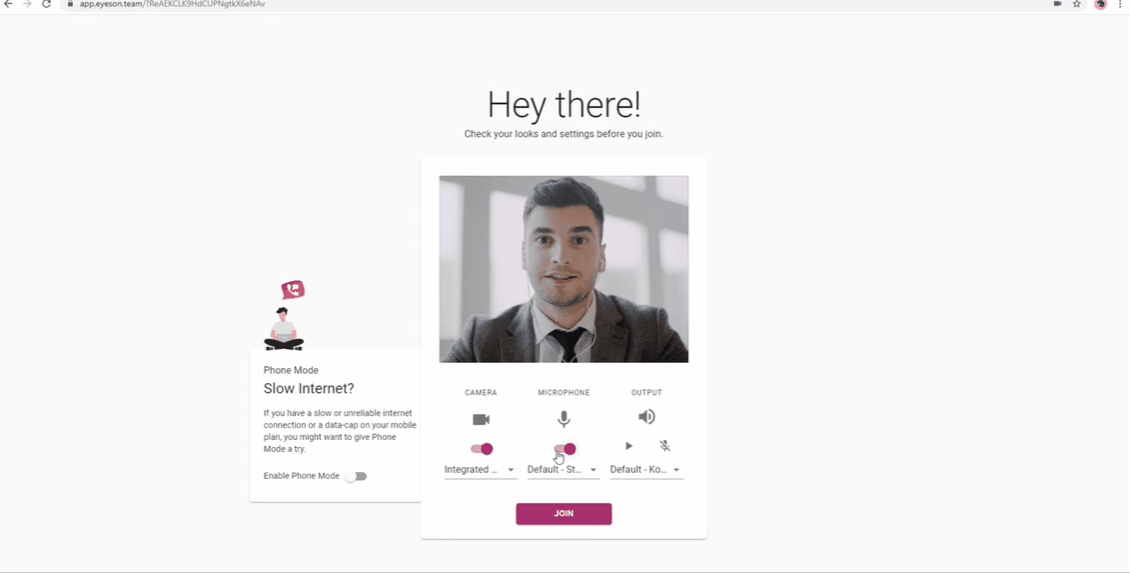 After everything is set, click on Join to meet your team, business partners or friends.
See the tool in action:
Need Support?
Should you have any comments, suggestions or questions, please do not hesitate to contact support@eyeson.com!