Managing the Participant's List during an eyeson Video Meeting
During every eyeson call, you can see the Participant's List in the navigation bar on the right side of your computer screen. Here you can see the names of attendees, as well as a timestamp for when they joined.
To remove a participant from a meeting, you need to be a host/member of that particular video meeting. If that's you, click on the "Participants" icon in the navbar, then select the person you want to kick out and tap "Remove" under the action button.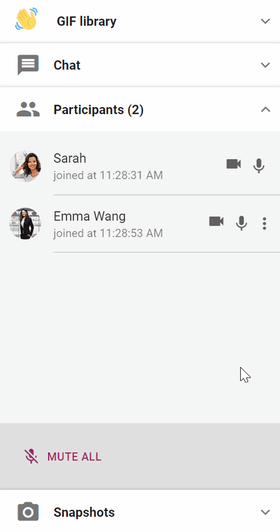 After that eyeson will ask you if you're sure you want to remove that person.

If you are 100% sure, tap "remove". Everyone in the meeting will receive a chat notification, with a message saying that you have removed a selected participant from the active meeting.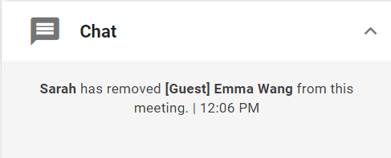 When you remove a participant from your meeting, they will be kicked out immediately and will receive the following message:

Note: These people are able to rejoin the current session unless you lock the active meeting.
Need Support?
Should you have any comments, suggestions or questions, please do not hesitate to contact support@eyeson.com!