Where Do I Find the Data Generated During a Video Call?
eyeson automatically creates a summary of your meetings. This includes:
the number of participants
the provided names of your participants
the meeting duration
live generated data such as recordings, picture snapshots
To find your general meeting history, please go to the left sidebar and choose the History menu entry. Here you will find a timeline for all your meetings in all your rooms. When you choose a history entry, you will be shown the meeting information and data like recordings and snapshots, which you can download from there.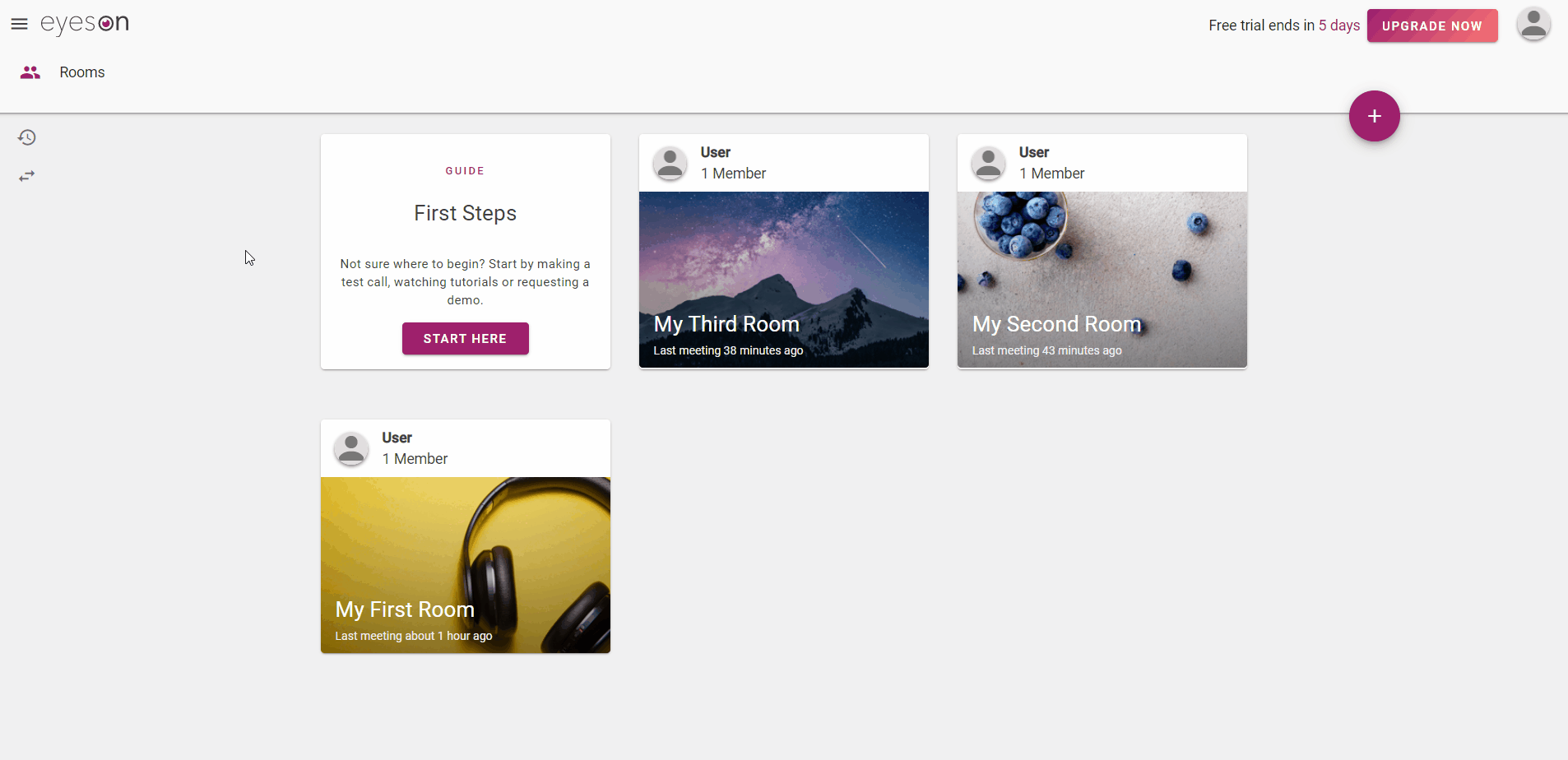 If you are looking for the meeting history of a specific room, you will find it in your room's upper right corner (see picture below). If you go there, you will only be shown information about meetings held in this particular room. You can also view and download recordings and snapshots here.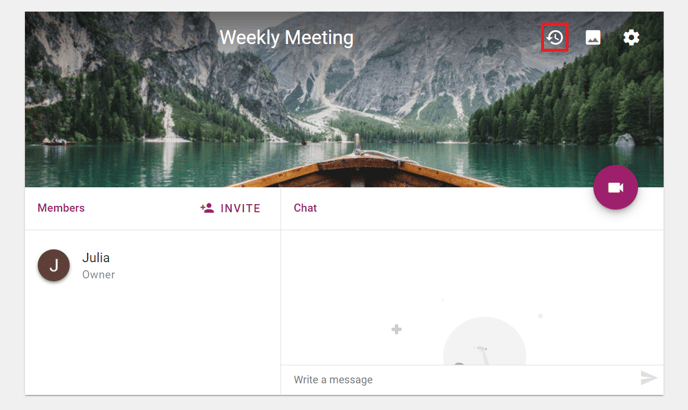 This short video shows you the whole thing in action.
Need Support?
Should you have any comments, suggestions or questions, please do not hesitate to contact support@eyeson.com!