Resellers Earn Money by Selling eyeson License Keys Online
What Is the eyeson Affiliate Program?
You are a reseller and you have your own customer base or e-commerce/shop and ads where you have traffic and interesting products?
Add eyeson to your portfolio and earn money by selling eyeson license keys online.
How Does the eyeson Reseller Application Work?
That's quite easy - just apply for the eyeson reseller program on Impact Radius. Start right NOW with your application for eyeson as a reseller on impact radius!
Start with "Apply to campaign" on the application page:
As soon as your application is completed eyeson can review it and you can start selling license keys. Margins are shown on Impact Radius directly.
You need to add the tracking codes to your e-commerce so that your selling activity can be tracked.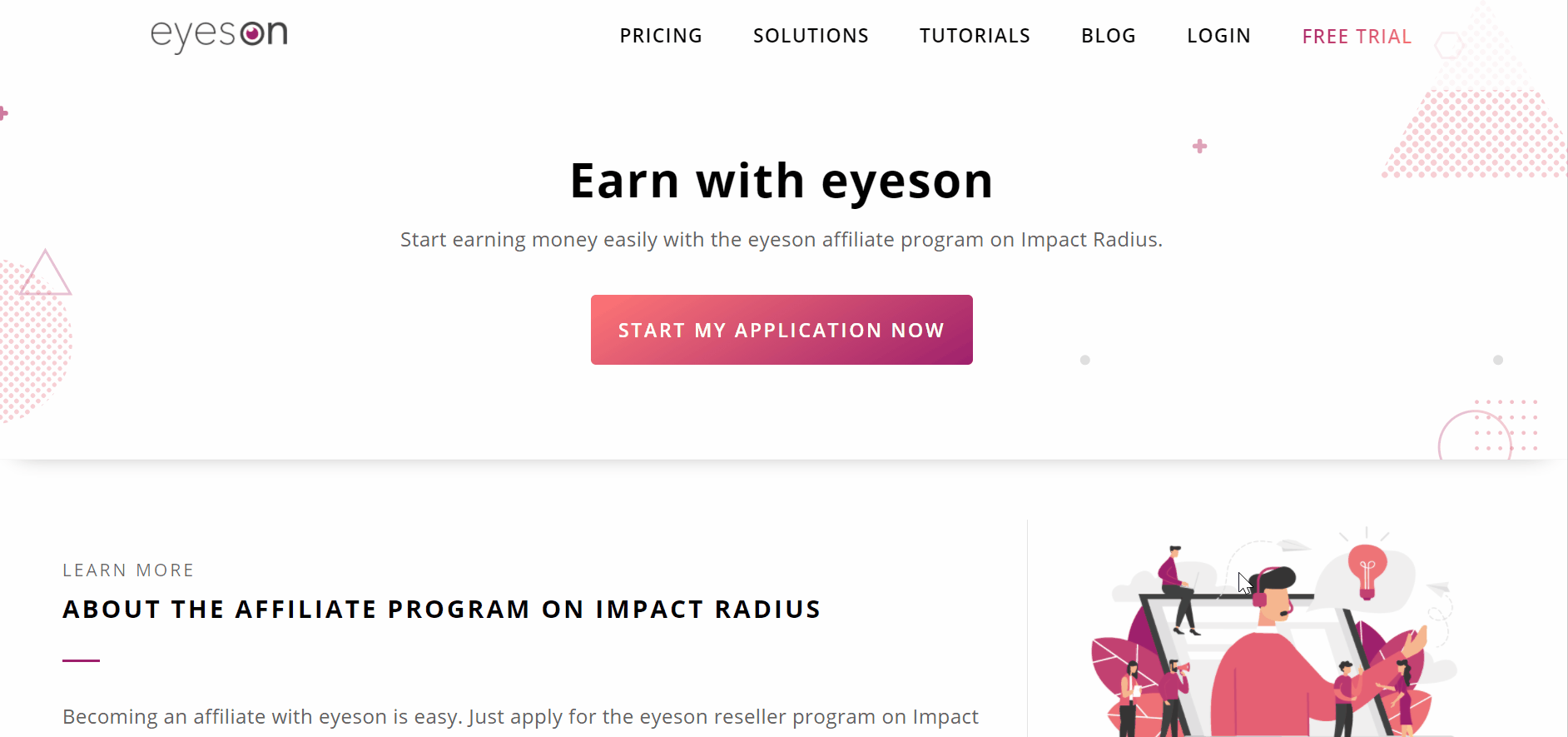 Find out more about the Impact Radius platform here: https://impact.com/manage-engage/
Need Support?
Should you have any comments, suggestions or questions, please do not hesitate to contact support@eyeson.com!