Monthly subscriptions can be bought at any time from within your eyeson account.
If you prefer to pay your eyeson license monthly instead of paying everything at once upfront, you can do so at any time.
Log in to your eyeson account (if you don't have one yet, just start with eyeson FREE).
Go to the left sidebar and click on License. On the licence page click on Buy a license. If you are in eyeson FREE you can also just click on the Upgrade now-Button in the right upper corner.
Choose monthly using the toggle button.
Choose your preferred license and click on Buy now.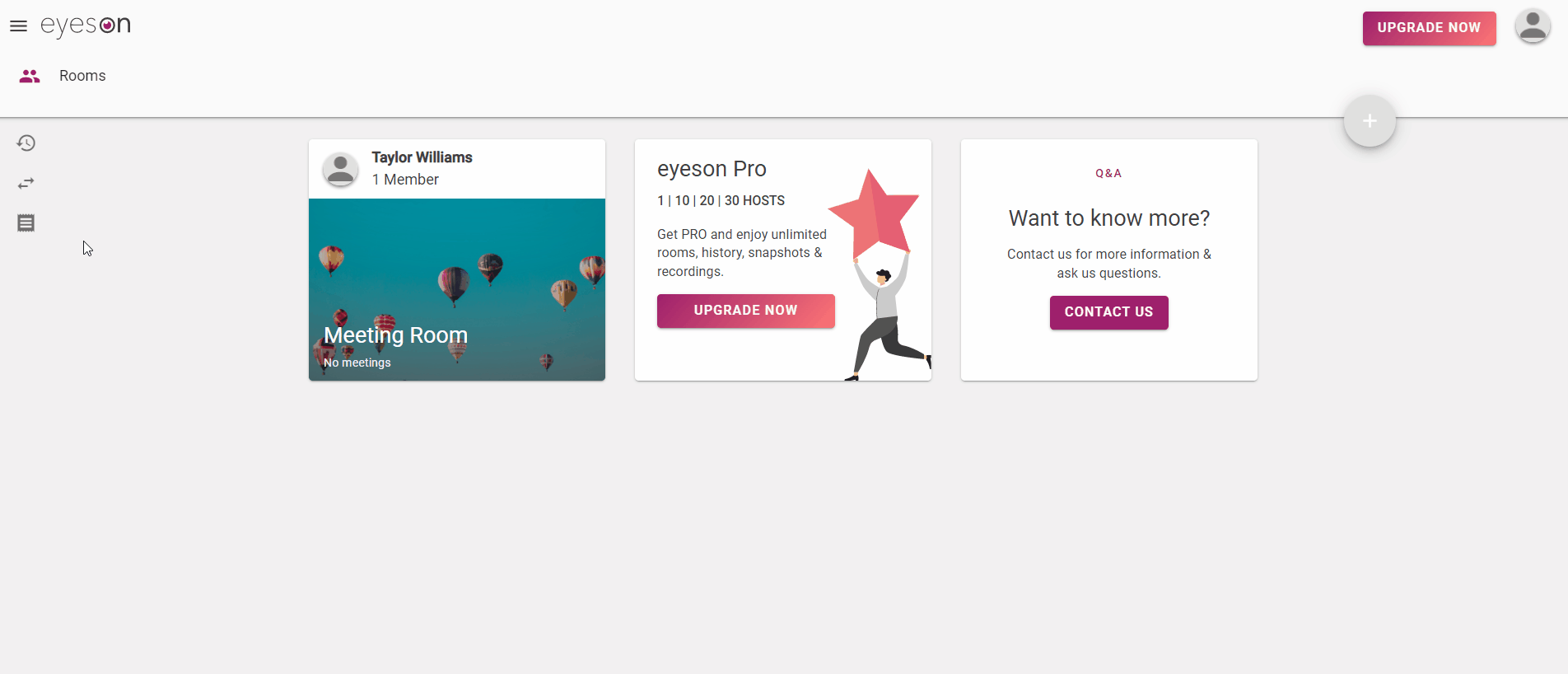 Monthly licenses are renewed and billed monthly.
Good to know: You can change, pause, or cancel your subscription at any time. Please keep in mind, the monthly and yearly eyeson subscriptions are automatically renewed unless you cancel them. Should you cancel the renewal of your license early, you can of course continue to use your eyeson account until the next due payment date.
Need Support?
Should you have any questions, please do not hesitate to contact support@eyeson.com!