Connect to Facebook and run a live stream on your channel from eyeson.
Follow the instructions below to learn how:
Simply start a group video call with your friends or colleagues. When you are all in your video call and ready, click on "Live Stream".


Select Facebook and chose where you want to stream your video call. You can decide between:
Your timeline
A friend's timeline
A group
An event
A page you manage
Click "Next".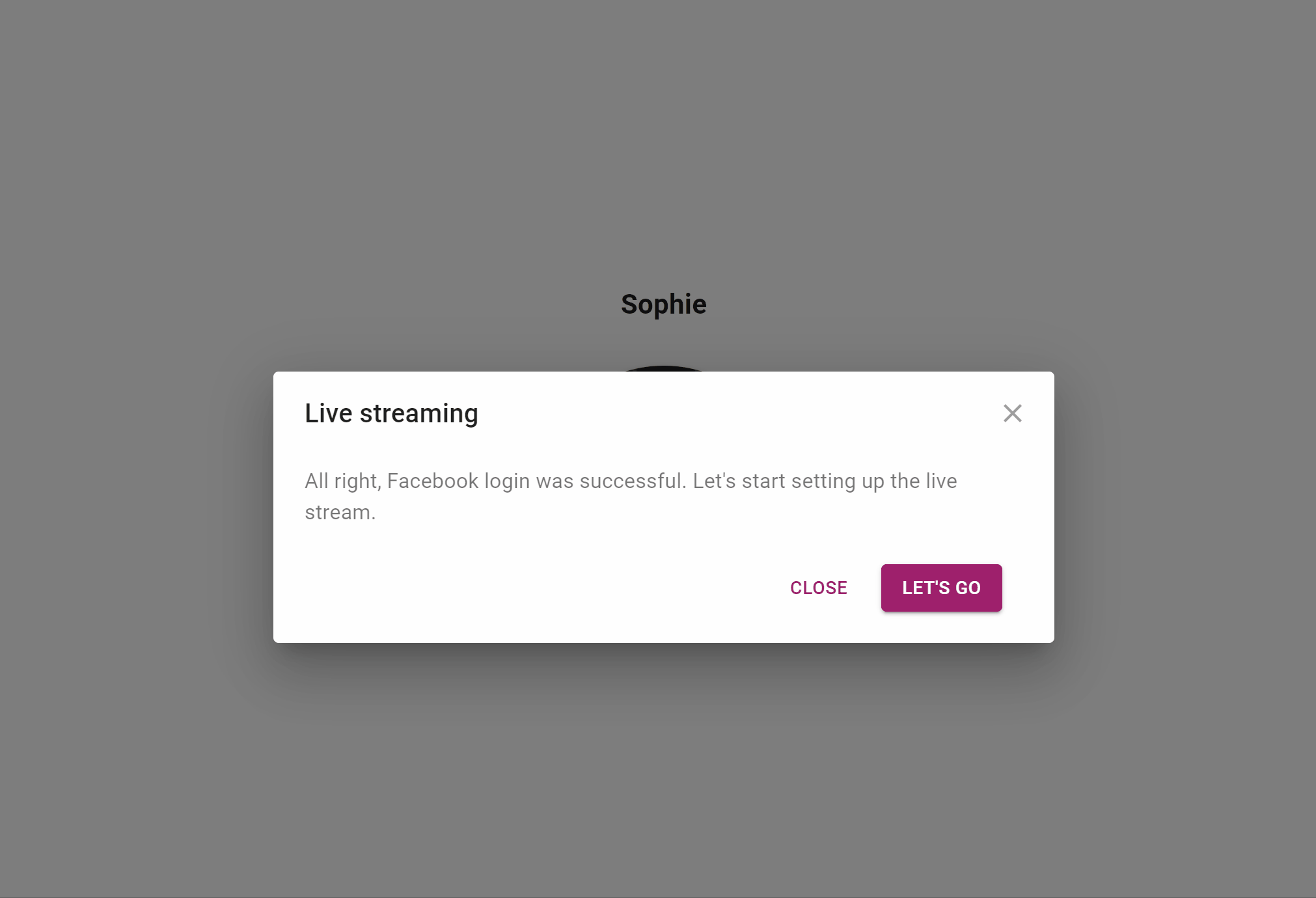 3. Now you should see this pop-up: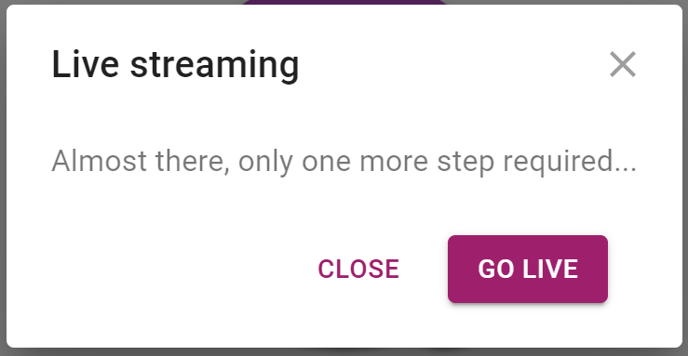 4. In the last step, the Facebook window will appear. Here you can give a name to your live stream and provide a description as well as manage your privacy settings. After that, click GO LIVE.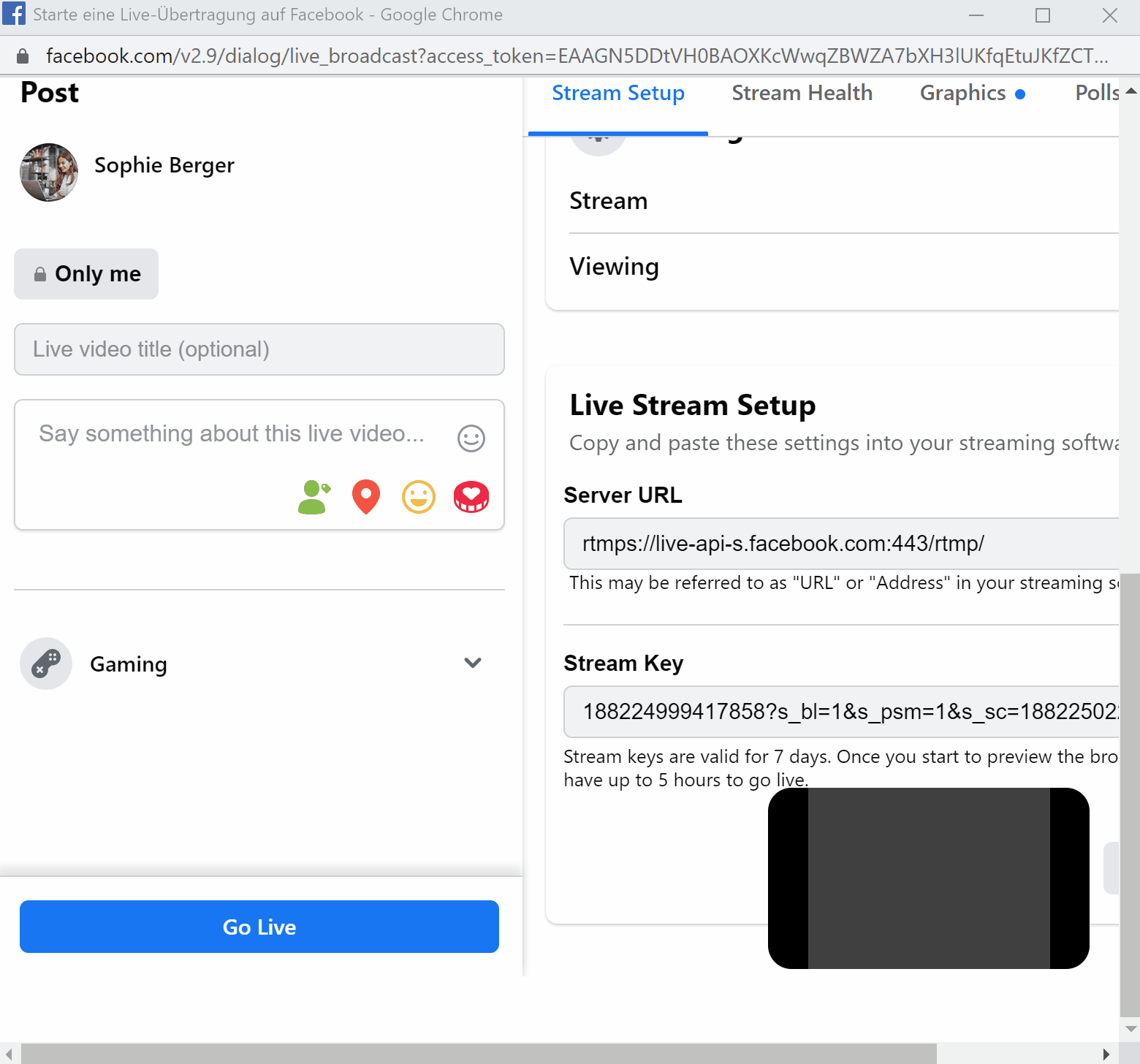 Lastly, you can also check how your live stream looks directly from Facebook and read your viewers' comments: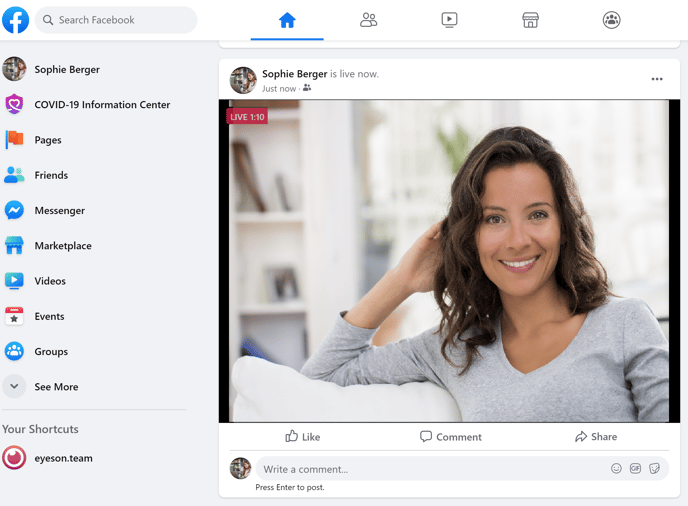 Streaming to several platforms simultaneously
With the eyeson streaming feature, you can stream to Facebook and Youtube simultaneously using the specific streaming buttons.
If you would like to stream to different or more plattforms simultaneously, we recommend using a 3rd party provider (e.g. restream.io) which offers this feature.
Need Support?
Should you have any comments, suggestions or questions, please do not hesitate to contact support@eyeson.com!