Where is the exit?
As the host or co-host, you can decide if you want to leave an active meeting and let others stay on the line, or terminate the meeting for all participants. On the bottom left of your screen, you can find this functionality.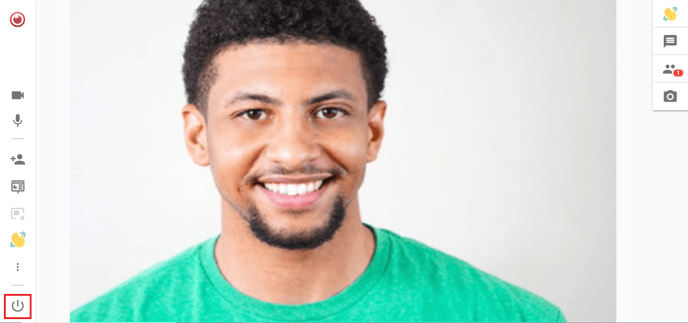 Leave - remaining participants can continue talking without you.
End for all - the meeting is terminated immediately and all the participants will be notified that the meeting was ended by you (see below).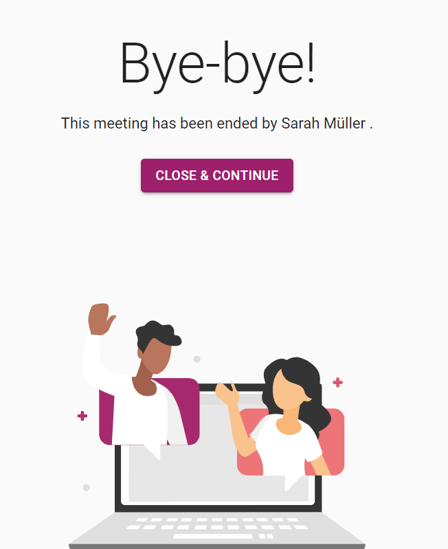 Kindly note, in case you locked the meeting, the "End for all" feature allows you to start a new call in the same room immediately after the previous one.
Need Support?
Should you have any comments, suggestions or questions, please do not hesitate to contact support@eyeson.com!