Up to 100 participants can be connected via ONE eyeson room, whereas 9 of them can be visible at a time.
This works dynamically, if e.g. one of the active camera participants switches their camera off, someone else out of the 100 people can switch theirs on to participate in the video stream.
Also, eyeson allows you to change your video layout settings so that the right people are always visible on the screen.
Moreover, invitees can ALWAYS use eyeson for free - keep that in mind.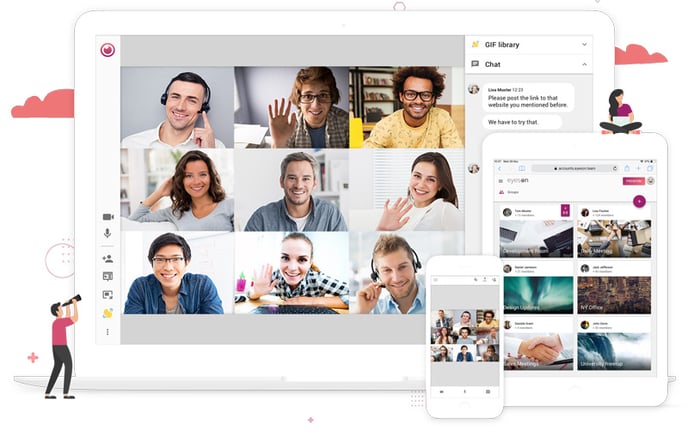 Need Support?
Should you have any comments, suggestions or questions, please do not hesitate to contact support@eyeson.com!