The Innovative eyeson Approach in Video Processing
Our Core Technology: Single-Stream Technology (SST)
eyeson has a unique core technology called Single Stream Technology (SST).
Here are the advantages:
The bandwidth always stays the same, regardless of the number of participants (1.5 Mbits up / download per client). Don't believe us? Watch a short video.
Recordings include all sources in one video and can be replayed directly after the live event.
"Unified broadcasting" – all participants see the same video and slides.
Video quality ALWAYS stays HD.
All connections are encrypted.
Real-time broadcasting, independent of the number of participants.
RTMP Live Streaming is available.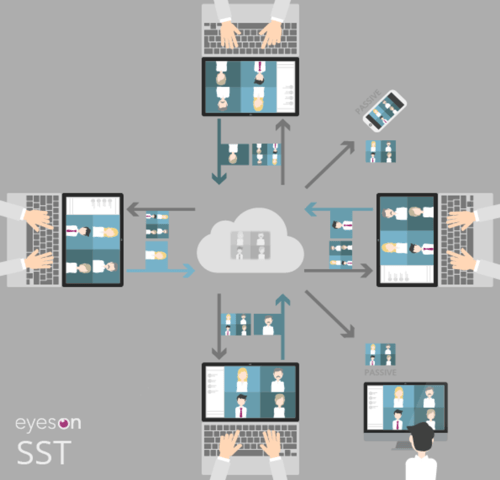 What Others Do
If you compare eyeson with other video communication providers, you will find some differences:
The required bandwidth depends on meeting participants (4.5 M bits up / download per client).
Separate recordings for all participants locally. To see all participants in one video, it needs to be cut and uploaded separately.
Replays with more than one active speaker are only possible after editing.
Video quality decreases as the number of participants increases.
Moderating and directing is not possible.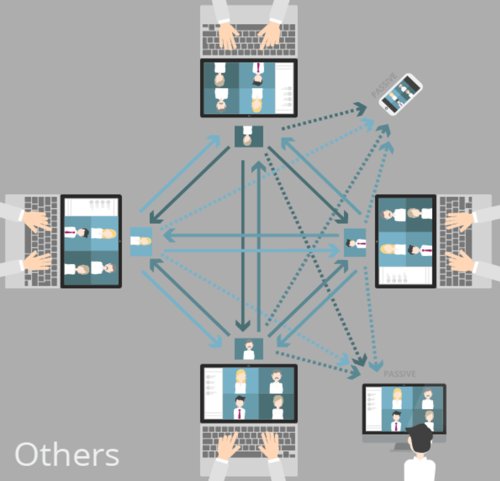 Taking out the Best for You from Both Models
So why not combine both models? eyeson found a very cool solution. While the advantages of Single Stream Technology work best for you in group video calls with more than 2 participants, simple video calls with 2 people work better when they are connected directly.
That's why eyeson automatically switches between MCU mode and SFU mode depending on the number of participants connected.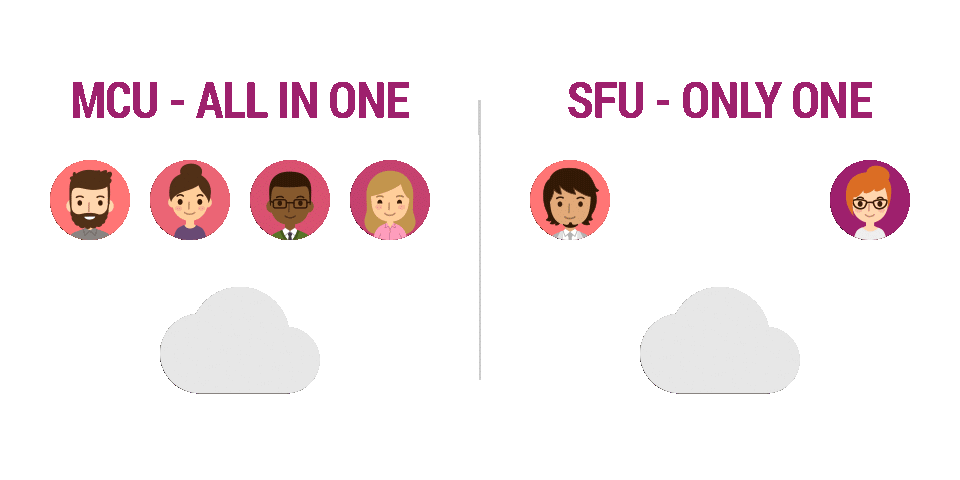 Additionally, all the advantages of cloud service processing also apply to the simple calls between 2 people in SFU mode. In parallel, during your call, a transcoded video is processed which can be server-side recorded or broadcasted via YouTube or Facebook.
Watch a Short Video - See eyeson SST in Action
Need Support?
Should you have any comments, suggestions or questions, please do not hesitate to contact support@eyeson.com!