Are you facing a tricky issue and can't find any information in our help center? No worries, we are here to help!
Our support bubble - In the lower right corner of your window is the following icon



Simply click on it and start your conversation with our support team. Click on New Conversation and describe your issue.

Please note: the eyeson team is located in Graz, Austria (CET)!

Our support mail- In case you are in another time zone than CET, we recommend writing an e-mail. When contacting support, please make sure you are describing the issue or question in detail to ensure a quick turn-around. Also, screenshots and videos are always appreciated! Our support e-mail is: support@eyeson.com.


Our submission form

- You can also reach us by submitting a support form. Click on the

Contact us

button on the upper right corner of the Help Center page. The more details you share, the quicker we can support you, so please consider this when filling out the form.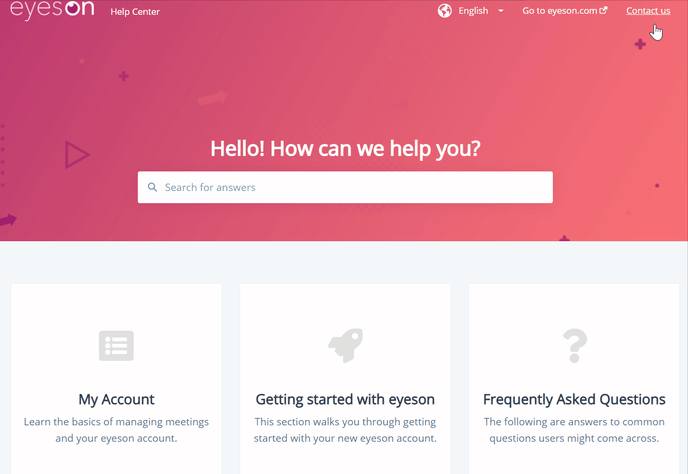 General Information
The eyeson team typically replies within 24h during weekdays. In general, our working hours are:
Monday 8am - 4pm
Tuesday 8am - 4pm
Wednesday 8am - 4pm
Thursday 8am - 4pm
Friday 8am - 2pm
We look forward to helping you!