This feature allows you to watch the video meeting in a small window, pinned to the corner of your screen, while you navigate between apps or other browser tabs.
Being part of a video meeting has never been easier with the picture-in-picture mode.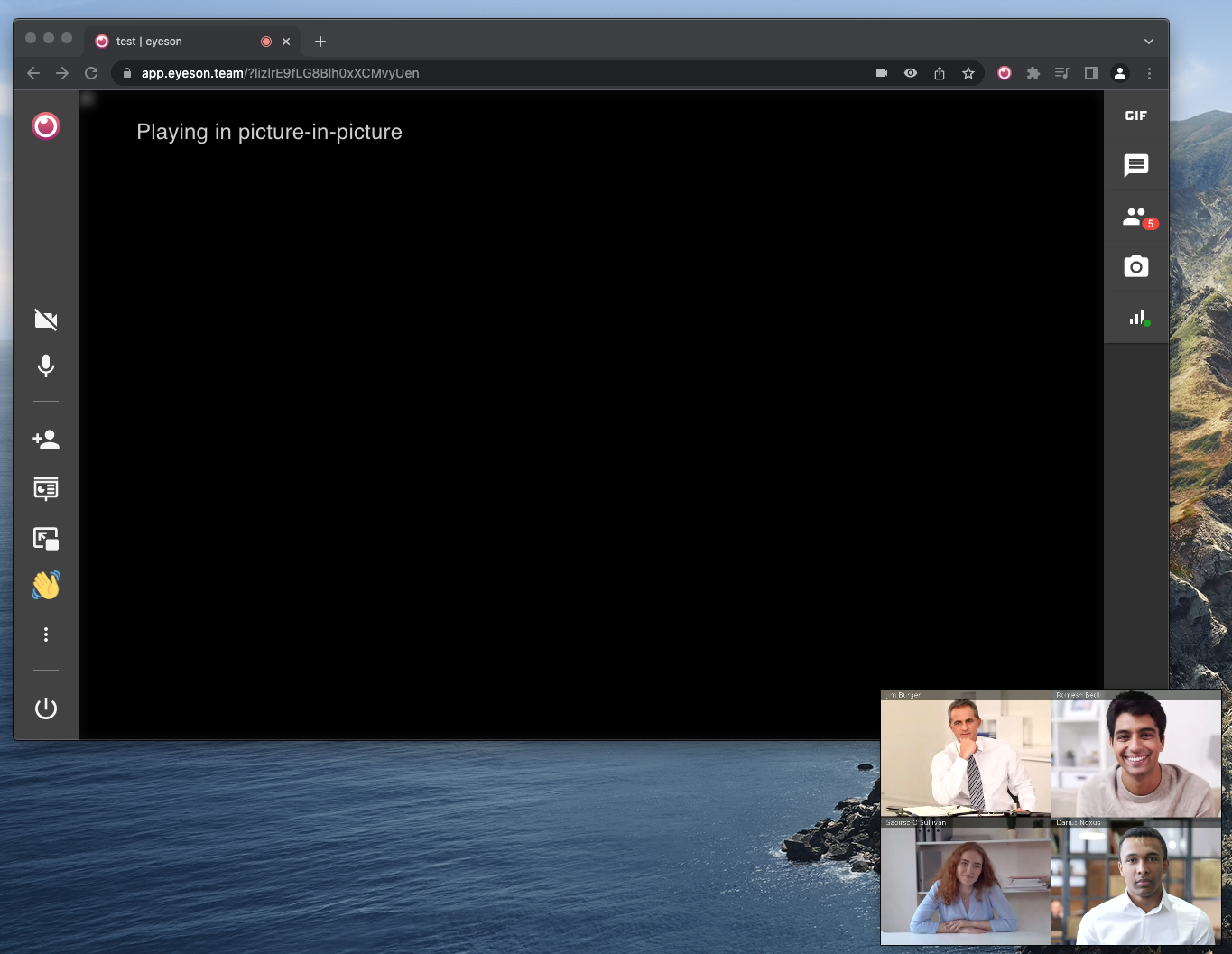 As soon as you have entered the video meeting, you have the option to enter the picture-in-picture mode. Simply click on this icon, located in the lower-left corner of your video meeting:

You should see your video in a smaller window in the lower right corner of your window. Great! Now you can easily switch to another page.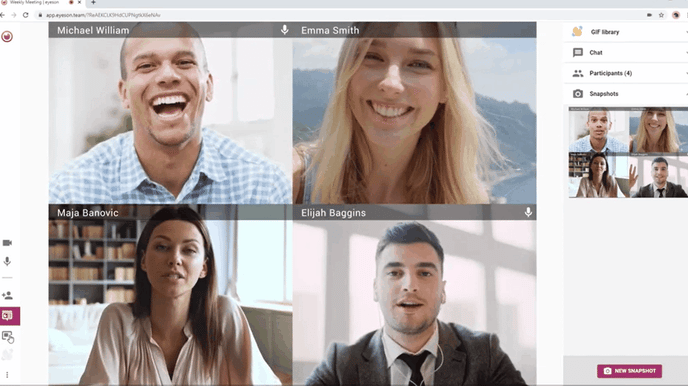 You can also resize and move the window to another place!
Additionally, in chromium-based browsers (e.g. Chrome, Edge, Opera) you can now use controls in your PiP-window, such as mute and unmute your microphone, turn your camera on and off, and leave the call, without having to switch back to the meeting tab.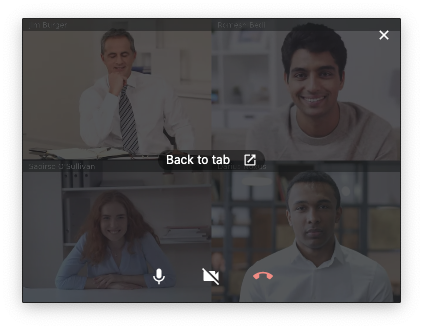 If you want to return to the normal video meeting screen, simply click on

in your PiP-Window or go back to the video meeting tab and click on the following button in the lower-left corner of the video:

After clicking this button, the normal video screen should be visible again.
Watch a short video tutorial here:
Need Support?
Should you have any comments, suggestions or questions, please do not hesitate to contact support@eyeson.com!