Since iOS 16 and MacOS Ventura, Apple has built a new feature called 'Continuity Camera' that allows to use the iPhone camera on your MacBook laptop.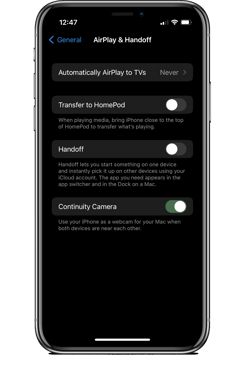 As soon as both devices are using the same Apple ID and are located close to each other, the iPhone camera and microphone will be listed as selectable devices.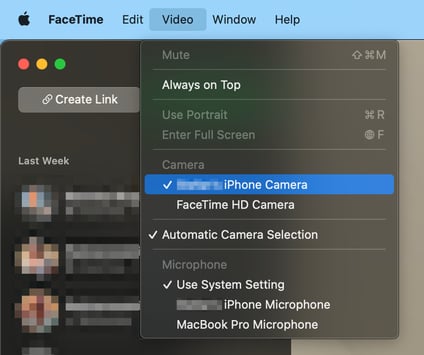 In Apple apps, like Facetime, this is shown all the time, but in 3rd party apps such as Google Chrome, the camera is sometimes missing in the list, and in this article we explain how to make it work.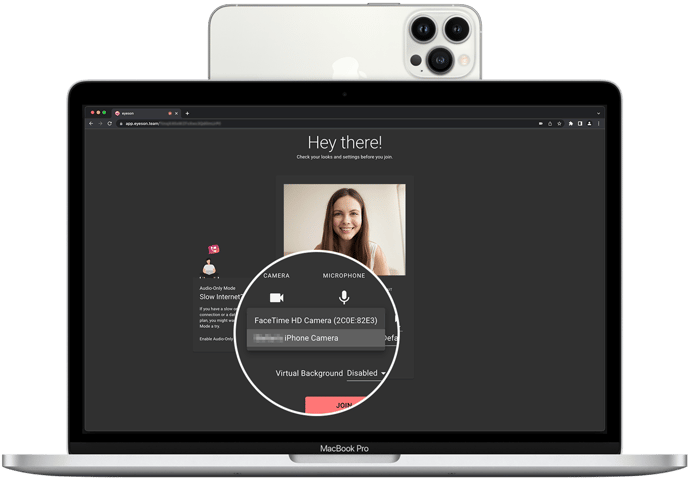 At first, make sure to match all requirements like iOS and macOS versions, a supported iPhone, the same Apple ID, and the option 'Continuity Camera' must be turned on under Settings > General > AirPlay & Handoff on your iPhone.

In order to have the iPhone camera listed, the following conditions of your iPhone have to be fulfilled:
Near your Mac
Locked
Stable
Positioned with its rear cameras facing you and unobstructed
In landscape orientation to allow apps to choose your iPhone automatically, or in portrait orientation

That's it!
I will emphasize the important parts: yes, the iPhone needs to be locked and stand stable in landscape orientation. Otherwise it will not show up in 3rd party apps like Google Chrome.

If the app was open before and the iPhone camera is not listed yet, please close the app, position the iPhone as described and restart the app. Now it should really work.

Did you know?

Using the iPhone camera comes with some cool camera effects, like 'Centre Stage', 'Portrait', and 'Studio Light'. It also adds the new app 'Desk View' to present anything on the desk in front of you. You can read more about it on the Apple support page.
Quick Tip:
If you experience synchronization issues between camera and microphone during a meeting, it's a good idea to use both camera and microphone from the iPhone.

Enjoy Eyeson meetings with iPhone camera on your MacBook!