For Android
If you want to cancel your eyeson Premium subscription, you do not need to contact eyeson since you can do it easily on your own.
As a first step, go to your Google Playstore. Then, tap on the menu icon.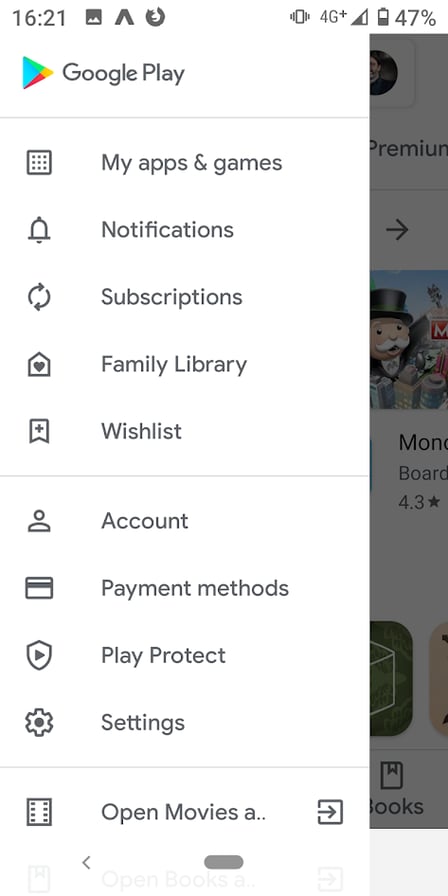 As a result, the menu opens and several choices appear. If Subscriptions is not among your top choice, scroll down and tap on Account and then on Subscriptions.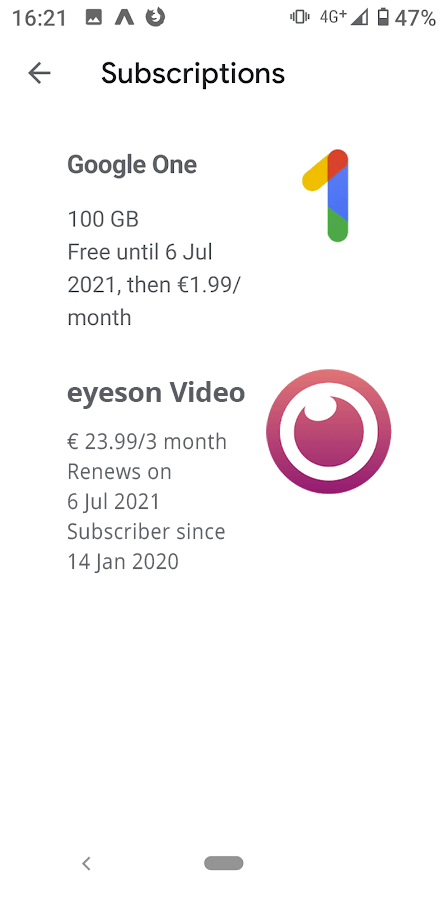 As you can see, eyeson is listed as a subscription. Therefore, tap on it.
Now, tap on CANCEL SUBSCRIPTION.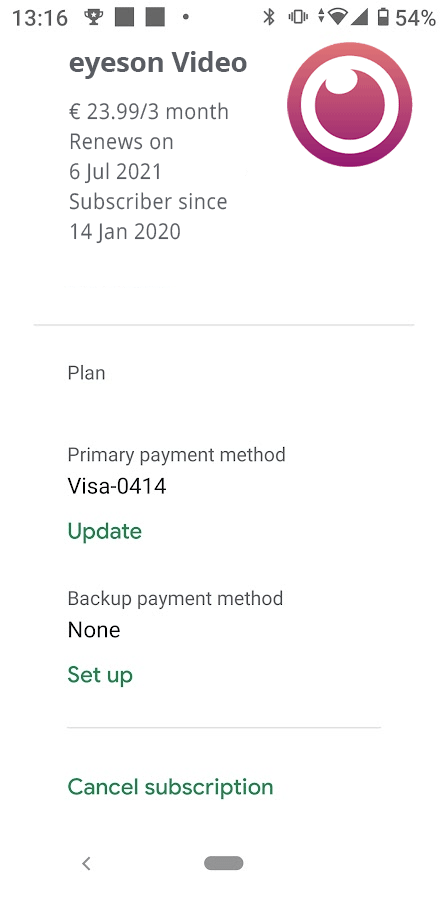 Now, the Google Playstore is asking you why you want to cancel. Choose one and tap then on CONTINUE. Again, tap on CANCEL SUBSCRIPTION. However, if you do not want to cancel it anymore, tap on NO.
That is everything you need to know if you want to cancel eyeson Premium. Need further information? Please have a look at Google Play Help article with a video instruction.
Need Support?
Should you have any comments, suggestions or questions, please do not hesitate to contact support@eyeson.com!