Use eyeson on the go!
Stay up to date with the eyeson app while on the go.
Simply join your daily stand-ups on the go. Start instant video calls within seconds and receive a push notification when one of your teammates is ready to talk.
Here is how to get started:
After downloading the eyeson app in the Google playstore, you can sign in with Google or email. We provide these two ways of sign in as they are quite convenient and easy.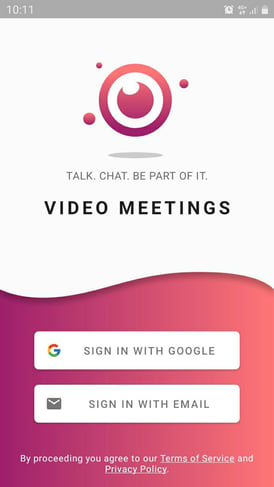 After you've signed in, eyeson creates automatically one room for you.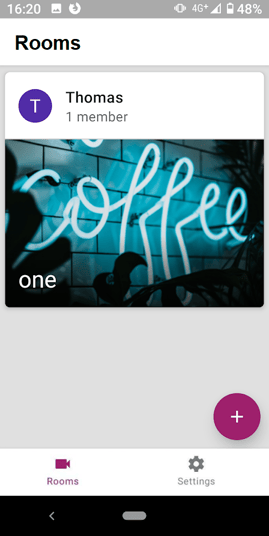 However, you can rename this room easily according to your preferences. Just tap on the Settings icon which is located on the top right corner.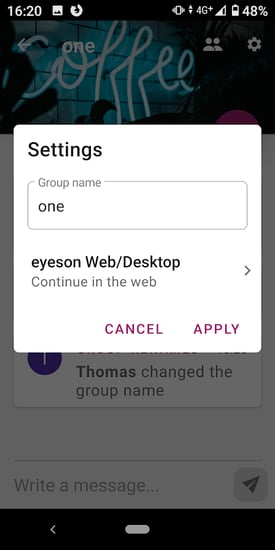 Need Support?
Should you have any comments, suggestions or questions, please do not hesitate to contact support@eyeson.com!